Today, meet another one of the many families who have stepped out in faith!
And the beautiful boy they are bringing home!
Recognize this sweetheart?
Now do you?
How about now?
This pic is sure to give it away!
CUTEST PICTURE EVER!!!!!
Still don't know?? How about these pictures?
Stephanie and Sean Carmichael have been married since 1998. Stephanie brought two children into the marriage with her, Danielle (19) and Cody (16). Since that time, they added two more….Cole (4) and Caden (2). Both Cole and Caden have Down syndrome and were adopted in 2010 from Ukraine through RR. Sean had an uncle, Mac, with DS and he left a spot in Sean's heart that is indescribable. Since returning from Ukraine, both have fought the urge to jump right back in and gather as many as possible, but wanted to make sure that Cole and Caden were able to find their spot in the family before introducing someone new. Well, that time is here and everyone is ready to add another one to the mix. Stephanie has looked at Andrey's picture and profile before and she always thought he was a little doll baby. They are happy to add him to their crew. Any prayers would be appreciated due to the fact that Cole and Caden have never spent more than a couple of hours away from either Mom or Dad!
9/15/11—HOME STUDY COMPLETE
$20.00
is available towards the cost of my adoption!
Still have no clue!?!? It's ANDREY!!! :) I posted about him
here for my second ever Waiting Wednesday
, and
here when he appeared on the MFFM page
. :) The Carmichael's are another awesome family who is going back a second time like the
Spitzs
,
B
's,
Devowes
,
Hannons
,
Burmans
, and
us
, just to name a few! :) In 2010, they brought home two boys!
They are cruising though their paperwork and trying to get Andrey home ASAP, so they could really use your financial help as they have very little time to fundraise! They are such an awesome family and it will be worth EVERY DOLLAR you give!
Please
help bring Andrey home!
By the way, the pictures of Andrey above are from the same missionary - Natalie who took all the ones of Logan! More on her later! :)
~~~~~~~~~~~~~~~~~~~~~~~~~~
And since I didn't get my post done yesterday about the BEST NEWS EVER, look for it later today!!! :)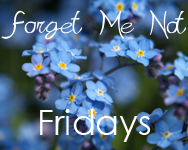 Also, it's Friday... so hop on over to
Flight Platform Living with Jane
and join the
link up
!! You can put a a link in for the child you are currently advocating for and very easy to do and it only takes a minute or two!! I also added it below so you can also join here, but be sure to go over and check out the gallery at Jane's blog! It's a great way to connect with other advocators, and get more hits and followers on your blog! :)
---------------------------------------------
And, as always, don't forget Lyla still needs a FAMILY!!!!