That's the name of a giveaway my friend Leah is doing for two very special little ones who are still lost and waiting for their family - Celine and Heath!
She LOTS of great prizes like a brand new Emily American Girl doll...
Several things I crocheted and donated like...
A custom Owl Hat...
Woman's hat with interchangeable flowers...
...and a slouchy hat!
But my absolute favorite in the giveaway is this necklace that says 'love' in Russian. I think I'm going to have to get one of these if I don't win it! :)
By the way, love (

любовь) in Russian is pronounced lyu-bov. :)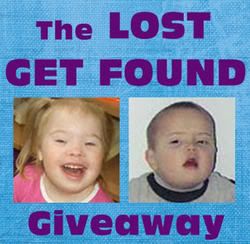 Remember everything you donate helps to find two precious little ones a FOREVER FAMILY!!